Yunnan Food
From Chinese Food Wiki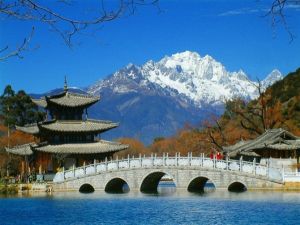 Introduce
In the Chinese cuisine system, Yunnan cuisine (Dian cuisine) is a local one with the most prominent national characteristics.
Yunnan cuisine not only has the unique characteristics of 25 ethnic minorities in Yunnan, but also has the remarkable characteristics of Han culinary culture, which is the perfect combination of minorities' diet culture and Han's diet culture in Yunnan.
Characteristics
Yunnan cuisine has a wide range of local specialties and tastes: fresh and tender, fragrant and sweet, medium sour and spicy, slightly sour and spicy, pay attention to the original flavor of the raw materials, crisp, glutinous, heavy oil in cooking, pure and mellow-flavored, cooked but not over done, tender but not raw.
Three Regional Styles
The unique Yunnan cuisine consists of three regional styles.
Northeast Yunnan
Because of its closing to the inland, convenient transportation, more exchanges with the Central Plains, bordering Sichuan, its cooking and taste are similar to Sichuan cuisine. The representative dishes include: Zhanyi spicy chicken, Qujing steamed rice noodle, and spicy fried wild fungus.
Western and southwestern Yunnan
Because of its proximity to Tibet, adjacent to Myanmar and Laos, there are many ethnic minorities, whose cooking characteristics are influenced by Tibetan, Hui and temple dishes, and all kinds of minority dishes compose the main body, represented by Dali milk fan-shaped pancakes.
Southern Yunnan
Mild climate, abundant rainfall, rich in natural resources, represented by pineapple rice. It is the Noumenon of Yunnan cuisine. These unique, mysterious, diverse national cultures, magnificent natural landscape, nature has given Yunnan eternal charm.
Famous Food
Yunnan specialties include: Yunnan Spring Roll, Yi Township Hot Pot, brewing snow pears, Satay fresh squid, roasted ham, Cross Bridge Rice Noodle, Tengchong jar chicken, tiger palm golden noodle, assorted cold rice noodle, fried onion, casserole dog meat, Panax notoginseng steam pot chicken, eel cold rice noodle, Three slices salad with dried bacillus, Lijiang crackers, Yuannan-flavored fried noodle, bamboo tube chicken and so on.
Street Food
Fried potato (炸洋芋)
Oden (关东煮)
Small skewers (小肉串)
Qujin Steamed Ersi (蒸饵丝)
Milk mibu (牛奶米布)