Yake Food
From Chinese Food Wiki
| | |
| --- | --- |
| Name | 雅客 |
| Name_en | Yake Food |
| Foundation | August 8, 1993 |
| Founder | N/A |
| Location | Fujian Province. China |
| Products | Candy, chocolate, jelly, confect, cake |
| Homepage | www.yakefood.com |
Introduce
Yake Food, which was founded in October 1993, is located in Jinjiang City in the most energetic economic zone to the western beach of the strait of Minnan Golden Triangle. Yake is currently one of the largest professional confectionery, chocolate food manufacturers in China.

Yake (China) Co., Ltd. (Yake)
Yake has been developing steadily and quickly in the past 20 years. It makes us become one of the most fast developing enterprises in Chinese confectionery field. With the core brand of "Yake", we own many sub-brands including Yake V9, Yake DiDaDi milk candy, Yake xylitol chewing gum and Yake vanilla herb candy.
Yake focuses on the development, production and marketing of candy, chocolate, jelly, confect, cake, and snack food, as a comprehensive large food manufacture group with an annual output of over 50,000 metric tons for all kinds of food. We have 4 large factories, 9 branch companies and garden-style plant buildings, covering an area of 48,000 square meters. Our company employs around 3,000 staff members.
Location: Shedian Industrial Zone, Luoshan Town, Jinjiang City, Fujian Province. China
Number of Workers: Above 1000 People
Product
Lollipop ,chewing gum ,chocolate ,hard candy ,gummy candy.
Candy products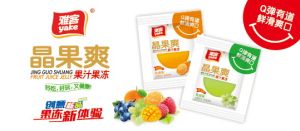 Jelly products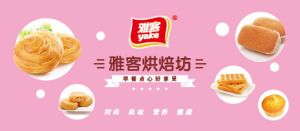 Baking products
Changbai Ganquan