Truelove Food
From Chinese Food Wiki
| | |
| --- | --- |
| Name | 真爱 |
| Name_en | Truelove |
| Foundation | 2000 |
| Founder | N/A |
| Location | Hefei, Anhui Province, China |
| Products | Melon Seeds, Sunflower Seeds, Tofu |
| Homepage | truelovefoods.com |
Introduce
Anhui Truelove Foodstuffs Co., Ltd. was established in 2000. We are one of the largest producers of roasted seeds and nuts in China. We have established 3 production bases and 2 packaging production bases, which makes us a reliable supplier with strong capacity.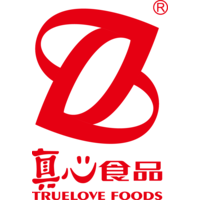 Truelove has been committed to promoting safe foods complying with local food safety regulations to all parts of the world.
Truelove Foods co. ltd
Location: Hefei Anhui China
Total Employees: Above 1000 People
Annual Revenue: Above US$100 Million
Main Markets: South Asia, Southern Europe, Northern Europe, Central America, Western Europe, Eastern Asia
Address: Hedian Road 21#,Feidong xincheng development zone,feidong county,hefei city, Anhui province, China Hefei,Anhui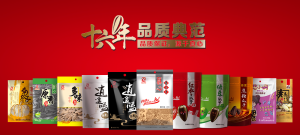 Product
Truelove
Xiaoyaoke
Youxiaoxian
Truelove
Salted Egg
New way to eat egg,yummy for salt roast!

Fish Tofu
Chewy and delicious.

Beefsteak Tofu
The vegetarian food, the taste of beefsteak.
Xiaoyaoke
Sunflower Seeds- Original Flavor
1. Sweet and pure with good taste
2. Doypack with inner bags
3. White and black package,style of jianghu

Sunflower Seeds- Fragrant Flavor
1. High quality, unique flavor
2. Doypack with inner bags
3. White and black package,style of jianghu
Sunflower Seeds-Multi-flavor
1. High quality of raw sunflower seeds
2. Doypack with inner bags
3. White and black package,style of jianghu
Youxiaoxian
Salted Egg
New way to eat egg, yummy for salt roast!

Fish Tofu
Chewy and delicious

Beefsteak Tofu
The vegetarian food, the taste of beefsteak