Pan Pan Food
From Chinese Food Wiki
| | |
| --- | --- |
| Name | 盼盼食品 |
| Name_en | Pan Pan Food/Pan Pan |
| Foundation | 1996 |
| Founder | N/A |
| Location | Fujian Province |
| Products | Snacks |
| Homepage | www.panpanfood.com |
Pan Pan Food
Fujian Panpan Food Group Co., Ltd. was founded in 1996. The company was formerly known as Fujian Jinjiang Fuyuan Food Co., Ltd., and its headquarters is located in Jinjiang, the capital of Chinese brands. In addition to food, the group company is also involved in the operation and management of biotechnology, real estate, finance, minerals and other industries.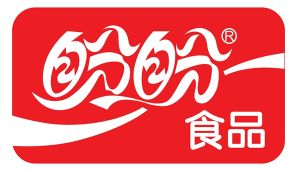 Fujian Panpan Food Group
Fujian Panpan Foods Group was established in 1996 with Jinjiang Fuyuan Foods as its former name.The headquarters of the Group is located in Jinjiang City,the center of Chinese brands. The Company mainly produces Panpan brand potato chips and other puffed foods.bakeries like French Style Bread, French Style Soft Bread,French Style Bread with Paste, Dorayki, Swiss Rolls, Oka Cake, solid nutritious milk tea of Xiang Nongnong brand, Gummy Candy with fruit juice and the grandly launched sub-brand, l Believe series of puffed foods.ln 2010. the Group successfully processed over 500000 tons Of agriculrutal oroducts.
Advantage
After 20 years of strenuous efforts, Panpan group accumulated a lot of production and sales experience in fast-moving consumer goods.
Pan pan group attaches great importance to food quality and security, and earn the good feedback from our customers.
Panpan group has a professional production and marketing team, shows up in understand work execution and in respond quickly to meet requirements from clients.
New product reserve is rich and various, Research and development ability are continuous.
Product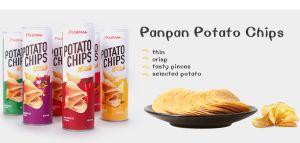 Panpan Potato Chips
Panpan Ameria Cookie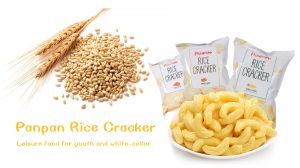 Panpan Rice Cracker
Panpan Tempyra seaweed
Panpan Chocolate Rings
Panpan Probiotics Drink